The global pandemic has put many businesses on pause, but the good news is many markets have started to swing back into action and  sales is at the front of mind for many businesses. Those that invest in their business development plans are the ones most likely to come out the other side the least scathed.
The decision to outsource any aspect of your new business development takes careful consideration. But is now the right time? What do you need to take into account before you embark on a lead generation programme with a outsource provider?
Getting the strategy and timing right is the first important step. Here are the triggers that we've seen that lead to the most successful business development partnerships.
Outsource new business development when you're:
Clear on your direction of travel
You've spotted a key opportunity and set clear business development goals. Pulling in some experienced business development support to help you reach your target makes sense. 
Switching lanes
New market, new product, new territory. A desire to do something different often signals the need for some external business development support. Internal teams can take time to pivot and get up to speed with the lay of the land in a new area whereas experienced outsiders can be more agile on your behalf.
Thinking bigger
If you want to scale but the cost of recruiting your own bigger sales resource is prohibitive, then plugging in a good lead funnel externally is a good option.
Dealing with big change
Mergers, losing key people, large scale reorganisation – all flavours of business change eat up people's time, meaning business development activities can sometimes fall by the wayside. Change is destabilising too. Getting some business development help gives you a robust and steady stream of manageable leads, which is exactly what you need for stability and inspiring confidence in the future.
Gaps in your own resources
Often our clients have a telemarketing team in place, but realise that while they're effective working at a certain level and generating a particular type of lead, they're not so good at pulling in others. In our marketplace, where we're helping people sell complex solutions, it's often the high value corporate and big brand leads which remain elusive.  Plugging in an experienced business development team can ensure you're hitting all of your targets, big and small.
Heavily invested in your own high quality sales resource
It might be a new head of sales, or it could be the MD, if you've got a great new person joining you who will be able to close sales for you, you want to supply them with a steady pipeline of good leads. The best time to do this is before your new hire is in place, so they can hit the ground running with some well qualified leads waiting for them on day one.
Experiencing peaks and troughs
It's easy to see the need for support if your business development is in the doldrums, but what about when it's all going swimmingly? Winning new business sucks up time – responding to RFPs, onboarding new clients etc – which can lead to big dips further down the line. An experienced business development team can ensure a consistent flow of good leads into the business, so you escape the stressful feast or famine cycle.
Aware that your CRM needs some TLC
When your prospecting database is looking bare, it's definitely time to get some help.
Is there ever a wrong time to do it?
If you need an instant quick fix, then outsourcing new business development is less likely to succeed. It takes a bit of time to get a good programme up and running so you won't get results straight away.
Another wrong time would be if you don't have the capacity to convert the leads that your outsourced team generates for you. There's no point in investing in a pipeline if you don't have the people power to convert good leads into sales.
In  general though, a good rule of thumb is to do it sooner rather than later. It's rarely too early to get your new business development process running smoothly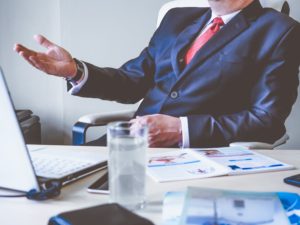 Some obvious, some neglected, and some not so obvious ideas to help you get more face time.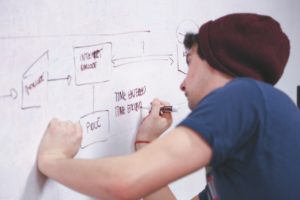 After compiling your sales hit-list, take a moment to make sure the contenders are worthy.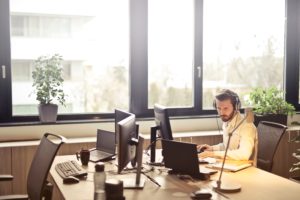 And how important is volume, anyway?