Volumes are important but maybe not for the reasons you think… The old adage "it's a numbers game" applies to a degree; you have to make calls to have conversations, and you need conversations to make sales. That said, lead generation work is not a task to be rushed – poor quality calls will inevitably mean poor quality leads and fewer sales.
So when you're looking at how your new business sales team or telemarketing agents are performing, when tasked with generating leads from thin air, is there a magic number of calls per hour they should be aiming for?
Maybe the tale of the Hare and the Tortoise is worth keeping in mind.
The Hare Approach
At 11-20 calls an hour there's no time for thought or reflection. Where performance measures or technology are used to compel this level of output, consequences can be adverse.
People tend to act like robots, going through the motions without considering whether their questions or responses are effective
Call activity becomes repetitious, leading to loss of focus, with the result that promising contact opportunities are mishandled
Boredom and frustration lead to demotivation and ultimately to staff churn. The UK Call Centre market has suffered from churn rates as high as 40% per annum, creating high costs and a lack of service continuity.
High volume work of this nature is best suited to quick in-and-out contact work, e.g. customer polls or data cleansing. In sales, it may offer a strategy for those seeking quick and easy wins rather than best value for money. But it will only secure a small percentage of the potential market; the low hanging fruit. Time pressure or scripting is likely to alienate buyers and create brand damage.
CONCLUSION: Best for consumer markets or those marketing to micro-businesses, with an almost limitless number of potential buyers.
The Snail Approach
At 0-6 calls per hour, there is a serious danger of inertia or a lack of focus and momentum which further impedes effective call-handling.
This level of activity may even reflect a dislike of or resistance to the task of outbound calling itself. With only 1 in 10 people typically answering the phone at all, there may be so few chances to practice calling skills that they'll never improve, resulting in demotivation and poor outcomes.
CONCLUSION: The worst of all evils. Avoid at all costs.
The Tortoise Approach

At 7-10 calls an hour there's time to cast the net wider, make more of an impact, and give enough focus to higher value opportunities.
This level of input allows for:
Better preparation and research
A deliberate, careful internet search can tell you quite a lot about who's who and who else to bear in mind. Time spent here will give you more confidence that you're approaching decision makers, or at least influencers.
Careful housekeeping to give a superior win-rate
As you build and refine your data asset, you can frame your messaging more appropriately, tailoring it to your target buyer. This might include, for example, capturing high value information in a usable and accurate format about:

Triggers for purchase (for instance upcoming projects, or next review dates)
Factors for purchase selection
Incumbent suppliers
The decision making structure and process
Spreading the word in parallel

Once you know who is interested in what, you can drive up awareness by targeting identified decision makers with more relevant content. Good content will be shared, casting the net wider and with greater effect.
Superior engagement and better follow up

A few extra seconds allows the brain time to frame a message better, and helps you to personalise and tailor all your communications – verbal, email, and voicemail – so they are more relevant. This creates a better impression and will differentiate your brand. A more thoughtful approach will create a distinctive first impression and a better chance of success.
A few extra minutes allowed after a call also permits better follow up. It might provide the chance to send a confirmation email after the call, creating a further point of difference for your brand. Or perhaps careful note-making, ensuring that any follow- up call takes less preparation because the next steps have already been thought through and written down as a guide.
Service quality
Whatever the volume of calls per day you choose to be a mark of performance for your outbound calling, customer (or prospect) relationship management takes time. Constant monitoring and review meetings, strategy discussions, reporting and training are all time-consuming yet valuable. They may bring call quantity down, but will raise call quality, and this, in the end, is what will bring you more sales.
CONCLUSION: Great for markets where relationships and trust are a pre-condition for purchase, and for niche markets.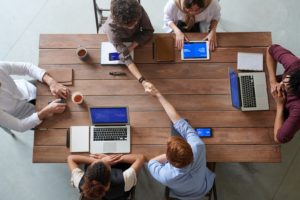 When you already have some corporate business wins in the bag how can you get more on board?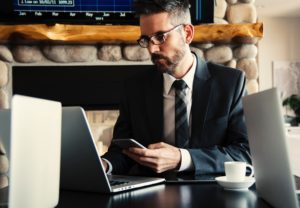 If one of your best prospects has gone to ground – don't give up! Take a minute to review and plan to re-engage.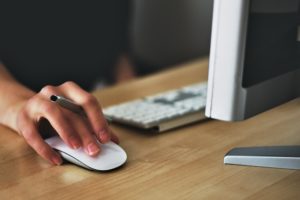 When it's early in the prospect's purchase process, what's the best way to meet their needs?