In many selling situations, especially when selling solutions, and high value or complex propositions, relationships have to be carefully nurtured over a period of time to build credibility, gain trust and put you in a position where you can win business.
Patience is a real virtue in the world of long term contracts.
It's unlikely in this game that you'll make the sale on the first phone call or meeting. It's more likely that you will have a conversation that seems relevant to your prospect, and established a degree of fit between the prospect's goals and your offer to market.
But where do you go from there?
Hopefully your business will have a good set of tools which you can deploy to hook your fish and gradually draw it into your net, whether by providing a demonstration, a mini-audit, a reference customer site visit or similar.
However your prospect may not yet have reached the point in his purchase process where any of these tools would add value for them.
So, what next?
How you follow up and adapt your approach to the buyer's process can be tougher to fathom than gaining interest the first time you speak. Yet flexing around their needs can distinguish you from lesser sales people and earn you trust faster.
To a degree, you must follow your prospect's time plan. If they're not ready to take a step forward, then forcing the issue will just make them back off, to the detriment of your relationship.
How can you best serve the buyer, and your own interests?
It may help to bear in mind the following common courtesies, tips and techniques.
You have to use your own judgement and consider each individual situation when deciding how to engineer some forwards motion, but these can help you polish your nurturing follow up plan and make the best out of each opportunity.
Always pre-arrange the next follow-up appointment. If pursuing the relationship seems to be worthwhile for both parties, don't end your call without securing explicit agreement to the next touch, including the timing and location.
Formalise the next step. Using an Outlook calendar invitation will remind the prospect that they have agreed to speak, and they will have a chance to be prepared and not feel they are on the back foot. If things have gone wrong at their end, they can request a reschedule. Just make sure you let them know this is what you plan to do, and that they are happy for you to do so.
Do what you say you will. Always. Call when you say you will, email what they ask for as soon as they ask, and if you can't, then be proactive in explaining the hold up and setting the right expectation for delivery.
Seek commitment. At the very least ask them if they will do something for you if you do something for them. If you are sending the prospect information, get commitment from them that they will read it and discuss it with you, or share it with others, as appropriate. If they aren't willing to do so, what's the purpose of sending it? Incidentally – you sending the information doesn't mean they are committed. Remember they must take action, do something, use time, in order to demonstrate commitment. Don't be lulled into a false sense of sales security just because they encourage you to gather and forward reams of information.
Be fully prepared. Make careful notes after each liaison about anything you forgot to discuss and benefits you forgot to explain. Remind them where you left off and then use your notes to help you achieve what you set out to.
Give them reasons to act. Encourage action by carefully explaining the benefits of each next step in the context of their decision making process. Prompt more immediate action by pointing out the drawbacks of delay in the context of their goals and timeline.
Be honest with yourself. If your prospect isn't moving then be honest with yourself. Look at why this could be. Have you been over-estimating this prospect's power? Do you need to spend more effort seeking engagement elsewhere in their organisation? Be direct and ask them.
Finally, persistence pays. Whatever you do, don't give up until you have an unambiguous "no". Just make sure you follow up.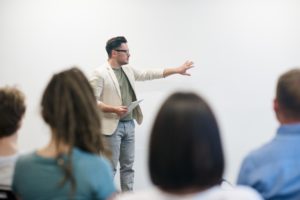 Some things to keep in mind when you're selling high-ticket technology solutions into big business.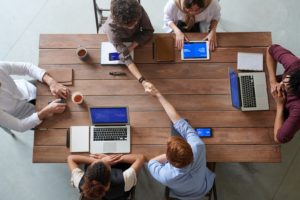 When you already have some corporate business wins in the bag how can you get more on board?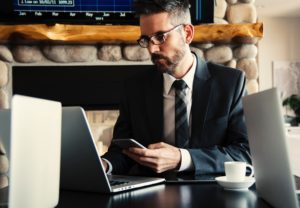 If one of your best prospects has gone to ground – don't give up! Take a minute to review and plan to re-engage.