In any business, sales and marketing teams are crucial to getting more leads and converting them to customers. Ensuring both teams can successfully work together to identify and convert potential customers important to winning and keeping well-qualified new business. 
In this article we're going to explore how you can avoid harmful silos, promote team collaboration and help both teams achieve their business growth goals.
Align goals, share challenges and market intelligence
To allow both teams to create and communicate content which is topical, ensure teams regularly share with each other what goals, challenges, and market changes prospects are mentioning. This will allow marketing to build campaigns that are tailored to the specific problems and needs of customers and prospects.
Understand responsibilities of each team
Poor understanding of the roles and responsibilities of each team can create a toxic, finger pointing environment. Sales may be under the impression that marketing isn't doing what they should be doing, while marketing believes the same of sales. By making sure marketing understands the responsibilities of sales and vice versa, you can foster a more positive environment.
Clarifying the duties of each team can be a great way to prevent hostility and promote a positive environment:
Creating clear KPIs will help teams clarify what they are responsible for
Establishing goals for each department will reduce friction and encourage teams to focus on their main monthly priorities in order to achieve their goal
If there are certain KPIs or goals that can be shared between sales and marketing, don't be afraid to let them collaborate! Allowing departments to work together can improve the overall performance of both departments.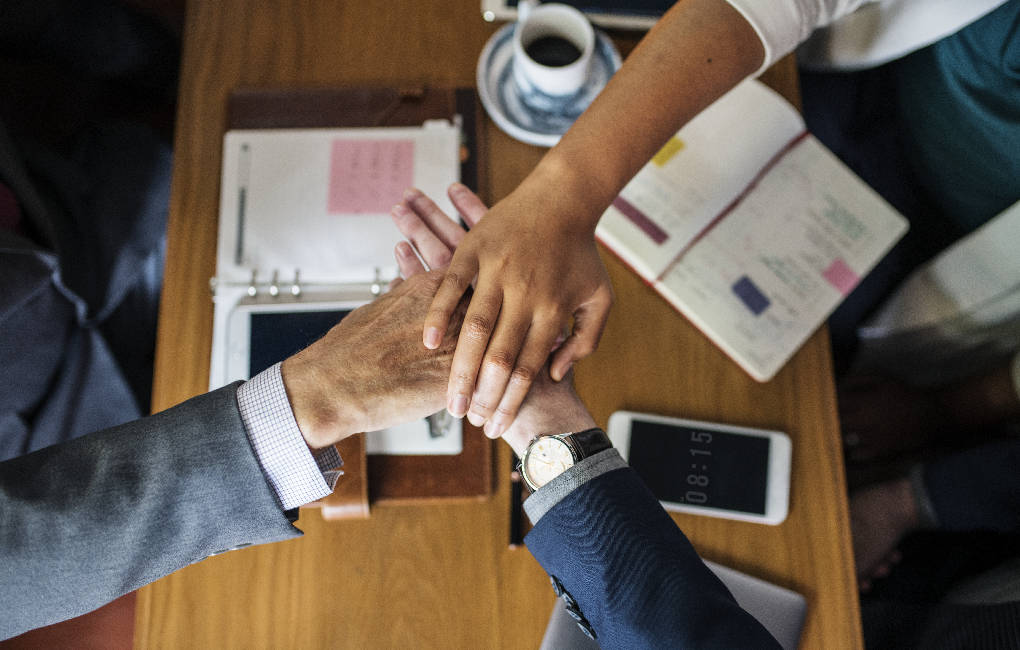 Improve the process for qualifying leads
Sales teams are always looking for better leads, because for sales it's all about quality over quantity! They could have a huge list of leads to work with, but if none of them actually need what they're selling, the conversion rate will be low. The quality of the leads is determined by the qualifying process which happens early in the process.
So how can marketing and sales increase the number of high-quality leads? By improving qualifying processes.
Both departments should together discuss what criteria make a good lead and how best to qualify this. It may be simplest to have a process whereby a new lead from marketing activity gets passed over to the sales team so they can make the first call and take the time to qualify the opportunity. It may be better to train the marketing team to ensure the sales team's time is spent taking meetings and closing deals. Discuss what works best for your business and your team.
These three simple steps are some of the best ways to bridge the gap between sales and marketing teams to create better alignment and better-shared results. When done with purpose, they can build and strengthen the bridge between sales and marketing to foster an environment filled with healthy relationships and promote consistent communication.
Are you ready to boost your sales pipeline with qualified leads, appointments and opportunities? Contact us today to get started!