Business development helps to create new opportunities for growth, assisting companies in staying informed of market changes, understanding the priorities and needs of their audience, and developing new business opportunities.
Successful business development largely depends on a business's investment in sales and marketing, and their team's skills in idea conception, implementation, and execution. Here are some techniques you can use to successfully generate new business.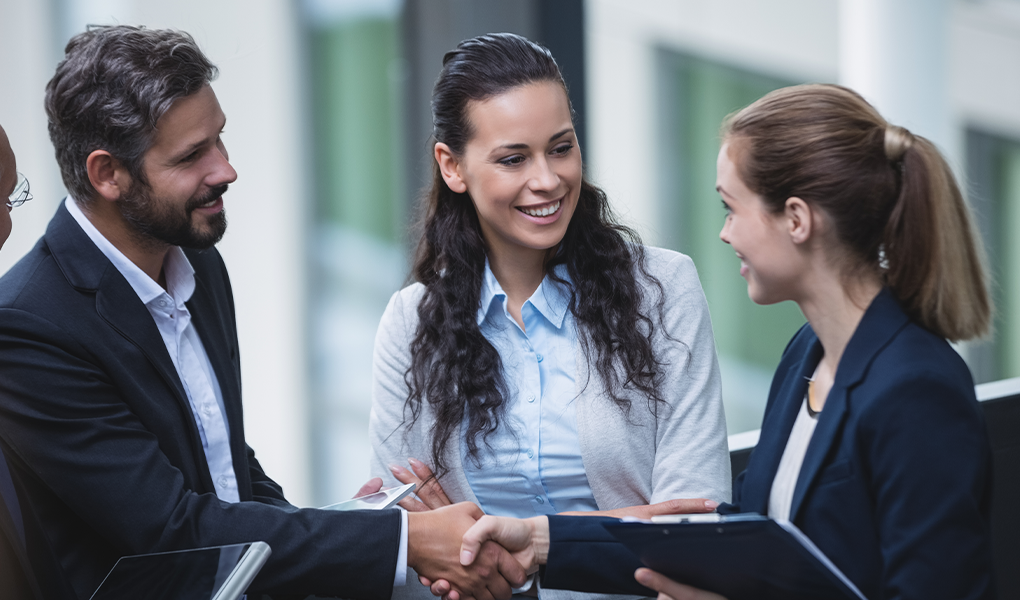 1. Focus on building relationships
Marketing and business development can seem like a numbers game. But building relationships with prospects and generating warm leads can build trust and lead to more successful outcomes. Taking the time to really understand a prospect and their needs will lead to a stronger business relationship, and increase your chances of converting them to a customer.
2. Understand why your customers choose you
If you can begin to understand why customers choose to buy from you rather than your competitors, this will help you when pitching your offering to new customers and prospects. Make sure you portray to prospects the true value you specifically can deliver so you sound different to your competitors, who no doubt will also be reaching out to your audience.
3. Learn where your customers get their information from
Your customers may get their information from different places, whether they are online or offline. Make sure you are visible wherever they hang out, to be front of mind for brand awareness and lead generation purposes.
4. Offer consultations and demos
Talking through the benefits of a product or service and how it applies to the prospect will assist them in deciding if you can deliver them value. Similarly, if they decide the product or service is not suitable for their needs, or you identify they are not your 'right fit' customer, communicate about this with them to prevent wasted time along the business development and sales processes.
5. Nurture prospects
Through lead nurturing, you can provide tailored information the prospect needs to make a decision, showing you understand their needs and business situation. Keeping communication up with a prospect, even during a long sales process, will help you build a relationship your competitors may have not invested time in creating.
For any customers looking to build a specification to their needs, early nurturing provides an opportunity to help prospects build that specification – putting your business in the best spot to win the client.
6. Align with marketing
Along with marketing collateral to help business development teams generate and nurture leads, it's important you align marketing and sales activity. Structure your strategy so sales can aid marketing with any activity, making the most of any interest generated.
For example, if marketing are organising a webinar, make sure resources are allocated to follow up prospects who have shown interest, even if they haven't attended! These slightly warmer prospects may be an easier way to build relationships and gain new leads/appointments for the sales team.
7. Review growth targets regularly
Set new business goals that are challenging but achievable, and develop a strategy that helps you meet these goals. Make sure you are specific when setting qualification criteria for opportunities generated so that you and your team are confident that your time is well spent, and you can disqualify what's not a good fit.
8. Develop thought leadership
If you are known as an expert in your area of expertise and publish content positioning you as a 'thought leader', people will begin to see you as a resource for this knowledge and enquiries for new business will increase.
9. Keep your expectations realistic
Success in business development can often span a period of years and requires consistent efforts from teams and their leaders. To ensure a positive momentum, realistic projections should be set for lead volume, revenue, and other factors in the business development strategy.
Business development is a key element of all successful ventures. It informs how you identify ideal customers and target the best opportunities to boost revenue and increase profit.
Are you ready to take your business to the next level and expand your business operations? Get in touch to grow better.