The question most often asked by our clients, since the start of the pandemic, is "how are you managing to get hold of people?"
Good question, and one we'd been concerned about ourselves at first. Our main means of communication, the corporate phone line, had become virtually redundant almost overnight. We had to adapt quickly not only to the new way of working at home, but to continue doing our job effectively.
Especially when targeting blue-chip corporates, accessing people had been getting increasingly tricky. It was no longer as easy as saying if you make X amount of phone calls, you'll be able to reach Z people. Or if you send X number of emails, you'll get Z responses. You could no longer rely on someone being at the end of the phone. Nor rely on your lightly tailored email to generate easy leads.
It's still entirely possible, however, to reach the individual you're seeking, whether in their office or at home. You have to keep the faith, of course, and be even more tenacious. Outbound marketing also now requires a more sophisticated and thought-through approach across every channel. It's partly about being agile with content and channels, and partly about making an even better job of personalisation.
Understand your market
Many markets are still easily accessible and thriving due to the pandemic, so don't be put off. A recent project of ours, targeting small and medium enterprises (SMEs), encountered no difficulties in reaching people, finding them more accessible than usual and interest high. Large retailers are a little harder to reach, with bigger challenges demands their attention. Yet those very challenges are driving a greater openness to new initiatives which might secure a better future. As to the world of distribution and logistics, these markets are still thriving and busier than ever. More generally, pockets of people are still holding fort in the office to direct your enquiry effectively.
Research online tools
LinkedIn and the many helpful online tools and plugins you can find for it are a lifeline. A small number of people even list their mobile numbers on their profiles. The internet is full of great resources for acquiring better data but remember for any new sources, be wary and check for their compliance with data protection law.
Personalise
When you reach people, in whatever medium, your message needs to be more succinct and relevant than ever. Before each touch It's worth taking the time to review the company's website and of course, the LinkedIn profile of the individual you hope to engage with. You can often see what's currently of interest to them, which articles they've commented on, and what language they use, all of which can help you develop rapport. Shared connections, as well as shared activity and interests can give you the means to open or develop a conversation.
In general, since the first lockdown, it's felt as if the world has slowed down, with less activity overall and a sense that buying had stalled. Yet it has never quite stopped, and activity seems to be picking up. We're seeing more appetite for conversations around best value and new initiatives, and more willingness to use conferencing technology to accelerate decision making and strengthen relationships.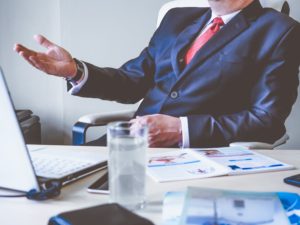 Some obvious, some neglected, and some not so obvious ideas to help you get more face time.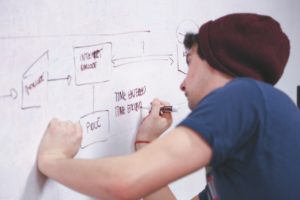 After compiling your sales hit-list, take a moment to make sure the contenders are worthy.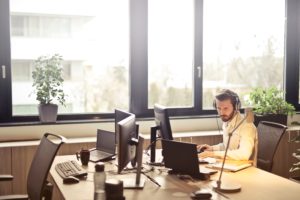 And how important is volume, anyway?